There are many houses and apartments that would be able to benefit from the use of spiral staircases. When we install then locally here in Utah we have noticed how the area you save helps make the area look better.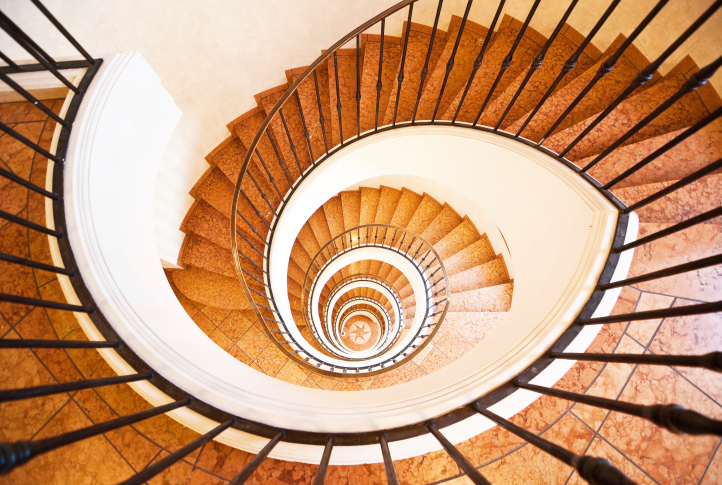 A Spiral Staircase Saves Space
Spiral staircases use a fraction of the space of regular staircases. The average staircase will take up just as much space length as it does in height. If you have a tall balcony, this space is quickly adds up with traditional staircases.
When you have a spiral Staircase you are sure to save money and add elegance to your property!
A Spiral Staircase Saves Money
It is true that a spiral staircase will cost you more up front. Our spiral staircases are built with top of the line steel that does cost more than wood. However steel staircases are not going to warp, rot or need stained. You will pay a little more up front for your staircase, but when you have a spiral staircase in the long run you will pay less!
A Spiral Staircase Adds Elegance
Spiral staircases are one of the most best ways to add elegance to your property. When we install them in our local clients in Utah we are constantly complemented how great they look! A high percentage of customers that purchase spiral staircases will refer us to their friends or family! That's when we know we are doing a great job!
If you have any questions about spiral staircases let us know. We are more than happy to show you the quality that makes our spiral staircases the best in Utah for over 28 years!
Take a look at our gallery of spiral staircases! We ship nationwide!